Meet our ambassadors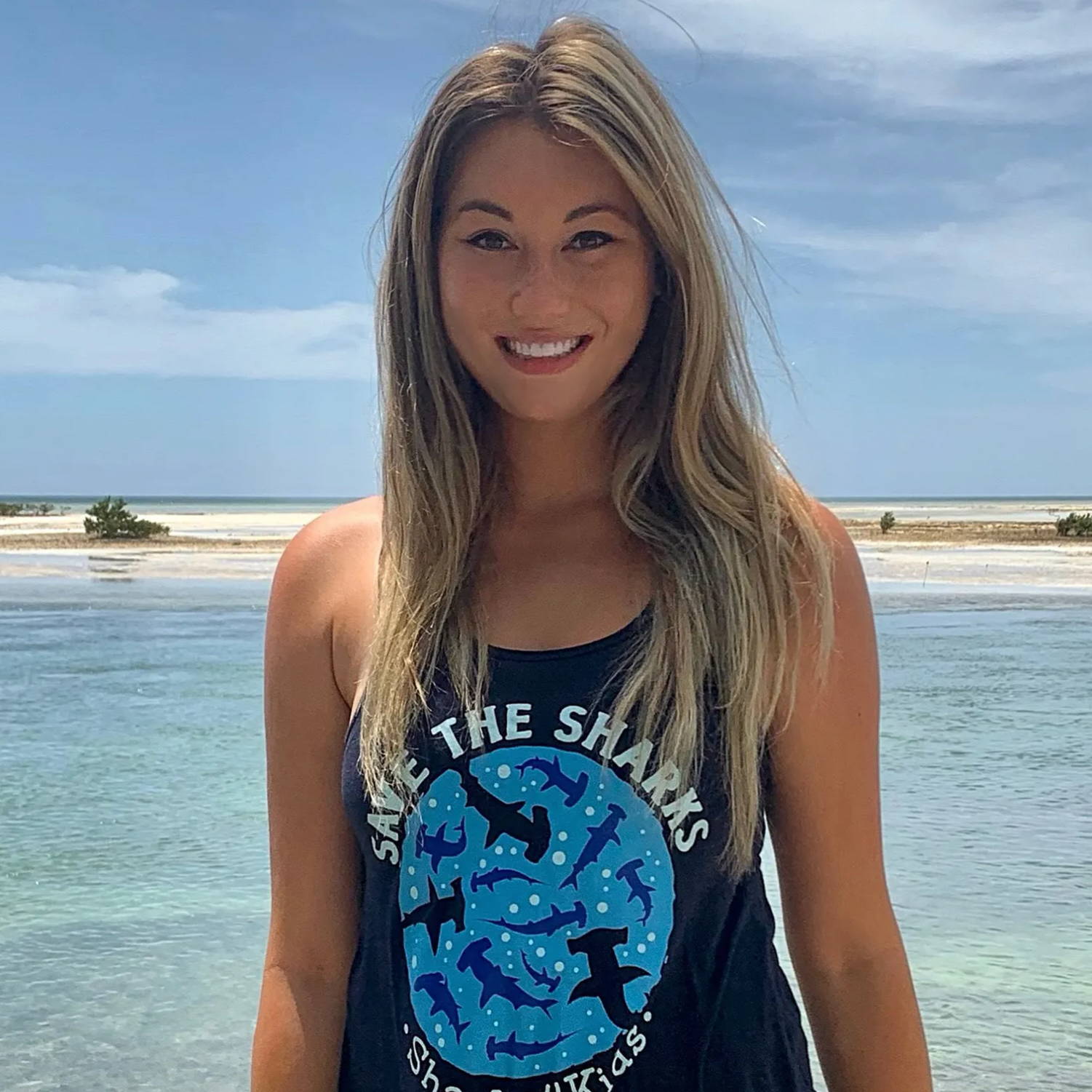 ---
"Before moving to Oahu for my job, I grew up in Northern California. I have had an ocean obsession since I was a baby. I started scuba diving when I was 13 in Monterey, CA. I ditched the tanks and cold water a couple years ago and fell in love with freediving. As Jacques Cousteau said, "The best way to observe a fish is to become a fish". The ability to feel so natural and intuitive while exploring the ocean was an amazing feeling unlike any other.
When I reached college, I wanted to find a way to support ocean conservation using technology. I discovered the power of geospatial information science (GIS) and how it could be applied to the environmental field. Outside of my job in water resources and coastal resilience, I am currently pursuing a MS at Johns Hopkins University, where I plan to focus my research on using geospatial analyses to inform shark conservation policies.
Other than work and school, I love to free dive with sharks in my spare time. I enjoy sharing my photos on social media so others can see the beauty and importance of these animals. By sharing these images, I hope to combat sharks' negative reputation and inspire others to fight for their protection. I am also an ambassador for Sharks4Kids (@sharkeducation), a wonderful organization helping to create a new generation of shark advocates through access to a dynamic range of educational materials and experiences."
---
---
"Growing up I have always been fascinated by the ocean. I was always in the water, whether it was surfing, bodyboarding, snorkeling, or competitive swimming. I remember always caring and being drawn to the wildlife as well. When I did not know the answer to something pertaining to a particular species I would read until satisfied. You can never learn too much and you will never know everything. That being said, I continued to keep my mind active by reading more books, watching videos, and taking part in as many educational outreach events as I could at the time. It was never enough. I wanted more! As I started getting older, I wanted to "live" these moments I kept reading, seeing, and hearing about. Words are just words on a page, right? Before I knew it, I was jumping in the water with some of the most incredible wildlife. It wasn't until my first real encounter with a shark when I finally decided to invest in an underwater camera setup. I've always loved photography growing up, but now this meant I could take my camera underwater with me! I love being able to show others the true beauty of the underwater world. My goal is to capture both the beauty and the "shadows", a.k.a. misconceptions, misunderstandings, and dark truths, about our oceans all through the lens of my camera. To me the ocean is more than just a place to go look at, it's a place where I feel connected. You start to not only see the presence of other living things, how they live, or the changes that occur throughout the years... you start to "feel" them yourself."
Photographer, Diver, & Ocean Conservationist
---